Volume/Church Pricing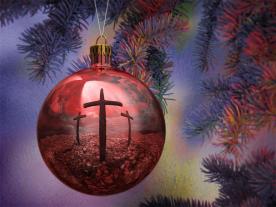 Poinsettia pricing...
We offer discounted pricing and free delivery to our area local churches and businesses as listed below.
A minimum of 12 plants is required for free delivery in our local area.

Our pricing includes the cost of the plant and Gold waterproof pot covering.

Foil color and bows can be added or changed for additional charge.

Church brochures are emailed out to our current members about 60 days before Christmas Eve.

Please contact us via phone or email if you would like further information!
Be sure to indicate your business or church name on your message.
White, Pink, Marble, Jingle Bell

orders we have to submit to our grower by December 1st each year.
These colors are not grown in large quantities like traditional reds.
Churches please hold your deadline a few days earlier than the date to call in the order to Barbott's. This will allow for your stragglers to get late orders in before you place your final order to Barbott's.
Christmas Poinsettias

Colors: Red, White, Pink, Marble, Jingle Bells

Florist Grade Poinsettias~Gold Foil
6.5" (1 plant): $7.80
8" (2 plants): $15.55
10" (3 plants: $22.75
*4" plants are sold by the case (15). Please inquire on pricing.


Order by, November 25th for Delivery/Pickup December 3rd or 4th
Order by, December 1 for Delivery/Pickup December 11,12,18,19,22,23

T
he poinsettia thrives on bright, sunny natural daylight; at least six hours daily is recommended. Placement near a sunny window is ideal. To prolong the bright red of the bracts, temperatures ideally should not exceed 70° F during the day, or fall below 65° F at night. Be sure to avoid placing the plants near drafts, fluctuating air currents, excess heat and dry air from appliances, fireplaces or ventilating ducts. Chilling injury will occur if poinsettias are exposed to temperatures below 50° F. Frost will kill them.